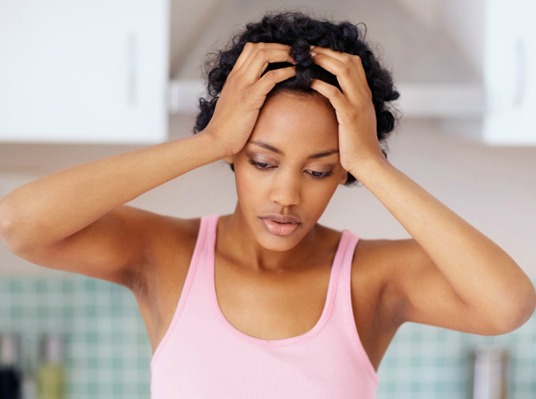 Back in 2007, a friend was unhappy with her weight. She constantly complained about an increasing dress size, ill-fitting clothes, and having low energy. Then one day she called to tell me of a conversation she'd had with her aunt. As my friend looked in the mirror while trying on an outfit, she posed and smiled seductively at her reflection. Suddenly, her aunt approached and said without hesitation, "You'll  never lose that weight." My friend's smile disappeared, replaced instead with confusion and a bit of hurt. "Why do you say that?" she asked. "Cause you still think you're cute. As long as you're attracted to what you see in the mirror, you won't lose weight."
Back then, I found her aunt's no nonsense sentiment full of insight and power. In a few simple sentences, she identified why many of us struggle to advance our careers, better our health, and strengthen our love lives. She articulated in no uncertain terms how we're standing in our own way and until we stop thinking highly of our current situation, we won't succeed.
Almost seven years later and I can see the areas in my life where I've been comfortable with complaining but not dissatisfied enough to do something differently. It's become the norm to articulate life's frustrations, dissatisfactions and imperfections, without considering the simple act of, well, action. For some, it's weight/health related, for many it's career and life purpose, for others it's love and romantic entanglements. Regardless, this mentality can permeate all facets of our lives if we aren't mindful of our thoughts and deliberate in our actions. 
My friend's aunt didn't tell her to go workout though. She didn't give her a 10-point plan or encourage her to talk to someone known for having shed excess weight. Rather, she highlighted how misaligned her mindset was with her words. Her aunt was telling her to stop accepting what she saw in the mirror and become disgusted by it. She was pushing her to disconnect from the status quo. Frankly, she wanted her niece to get Fed UP.
Living your passion starts with being FED UP with your present! 
Before you can move toward a better tomorrow, you have to be FED UP with the ugliness of today. There are thousands of books and blogs detailing the steps to success and financial wealth but this is the step most forget to include. As pointed out so effectively in my friend's story, only until a person is truly uncomfortable with their present, will they embrace the possibilities of something else. Change happens when we reach a point of not being able to say another word, take another step or give another inch. It's a breaking point of sorts. That's what incites us to achieve more, do better, and be better. It's being so unhappy with what's taking place in our lives, bodies, and relationships to the point of HAVING to do something about it.
If you find yourself criticizing aspects of your life while making excuses for not taking active steps to change/fix/correct them, you aren't ready. You haven't gotten FED UP yet. You'll know when you're ready because change will happen. One day you won't just talk about working out, you'll find yourself walking on a treadmill or around the block. Instead of saying you'd like to write the next New York Times bestseller, your blank page will be filled with words. You'll assess your relationships and remove the toxic people from your life-for good. Until you reach your limit of intolerance for the things holding you back from achieving your dreams, you won't have a reason to require more from yourself, your life, or anyone else. That's precisely why you must become FED UP!
 What do you think? Are you FED UP yet? Let me know your thoughts below!
–
Read, Like, Follow, Share!